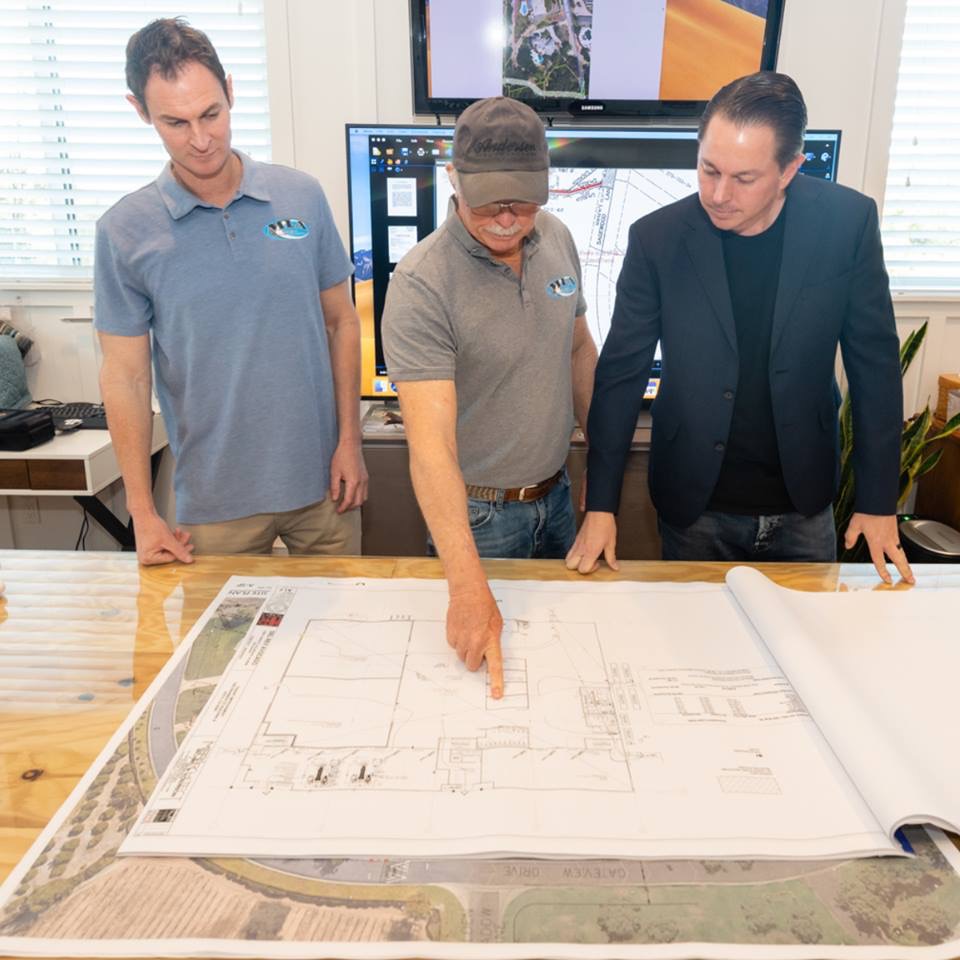 Much has changed since Mike Amos opened the doors to MLA General Contractor, Inc back in 1987 and built his first custom house. We have built over 600 custom homes and commercial and helped hundreds of others sell and buy Real Estate over the many years. Since then MLA has expanded its family-owned, multigenerational, corporate umbrella operations into Real Estate with it's Principle Broker Matthew Amos at the helm of MLA Homes Inc. Our operations continue being leaders and cutting edge in both industries of Real Estate and Construction, but our principles and commitment to helping others hasn't changed.
MLA Homes Inc. supports its elite Broker and Broker-Associates. At MLA Homes Inc. every Broker-Associate is required to have a valid and active California Brokers license and 5 years or more of construction experience. Our elite team has more in-depth knowledge, training, and experience in Real Estate performing at a higher levels and being held to higher standards than the average agent. The typical sales agent and brokerage is limited on the services they can provide. We are different!
Most corporate brokerages today make decisions based on conjecture and critical theories. Their marketing campaigns just create theatre, but no action. MLA Homes Inc's approach is making executive decisions based on experience, actionable intelligence and actionable insights. MLA Homes Inc. advises its clients on systematic methods and provides a concierge service creating an irresistible drive to your property getting above market value. By doing this approach MLA Homes Inc. has sold every single home they have ever list with a 100% success rate and neighborhood record sales and record sales for a whole zip code!
The real estate industry is rapidly evolving. Corporate Brokerages are trying to automate sales with agents whom don't even know how your home was built and have minimal experience requirements. This is a disservice to clients because it's lessening strategic preparation, negotiations, and disclosures. Think of it this way…all the brokerages brag about their marketing and international exposure they will provide you with. That is half the battle. If a buyer with a large check book is looking at your home and wants to do a remodel, addition, or any type of improvements, the average real estate agent out there will generically respond…I don't know. Let me get back to you. In the meantime that buyer with the large check book has moved on and looked at other properties and purchased another home. This is one of many reasons that makes MLA Homes Inc. different. MLA Homes Inc. has the knowledge and and access to resources other agents and brokerages do not and MLA Homes Inc. can immediately answer those questions keeping that buyer interested in your property giving not only just you the seller value, but the buyer as well. This is why MLA Homes Inc. has a 100% success rate and sells homes for more money than other agents and brokerages. Now that's value you cannot buy without MLA Homes Inc!
MLA Homes Inc. gives back to the community by helping build mortgage-free adaptive smart homes for our nations heroes with the Gary Sinise Foundation and supporting sustainable real estate and building practices.
Services
Seller Representation Residential & Commercial – List & Sell
Buyer Representation Residential & Commercial – Buy
Property Management – Luxury Homes, Vacant Land (No Tenants)
Interior Design – MLA Homes Inc. has a Interior Designer to over see staging and home preparation
General Contractor – MLA Homes Inc. has an affiliated company MLA General Contractor, Inc. to build new construction or large remodels.
Consulting